Property investor, Louis Goodman, has announced GRAFT, a new brand of five-star serviced membership co-working spaces. The first GRAFT to be launched will be at 241 West George Street in Glasgow City Centre, with further spaces planned throughout the UK.
Louis, in collaboration with Jim McCain, will deliver the inaugural GRAFT, due to be officially launched on 6 June. Offering over 5,000 sq. ft of hyper-connected co-working office space, GRAFT is available for both hot desking or longer lets and for businesses scaling either up or down. Aimed at mobile business people who need an occasional or regular desk; those who work from home but find themselves in need of office space, and companies looking for City Centre desks without committing to a full office lease and all the associated costs, GRAFT also has meeting rooms, function rooms, full kitchen facilities and a library.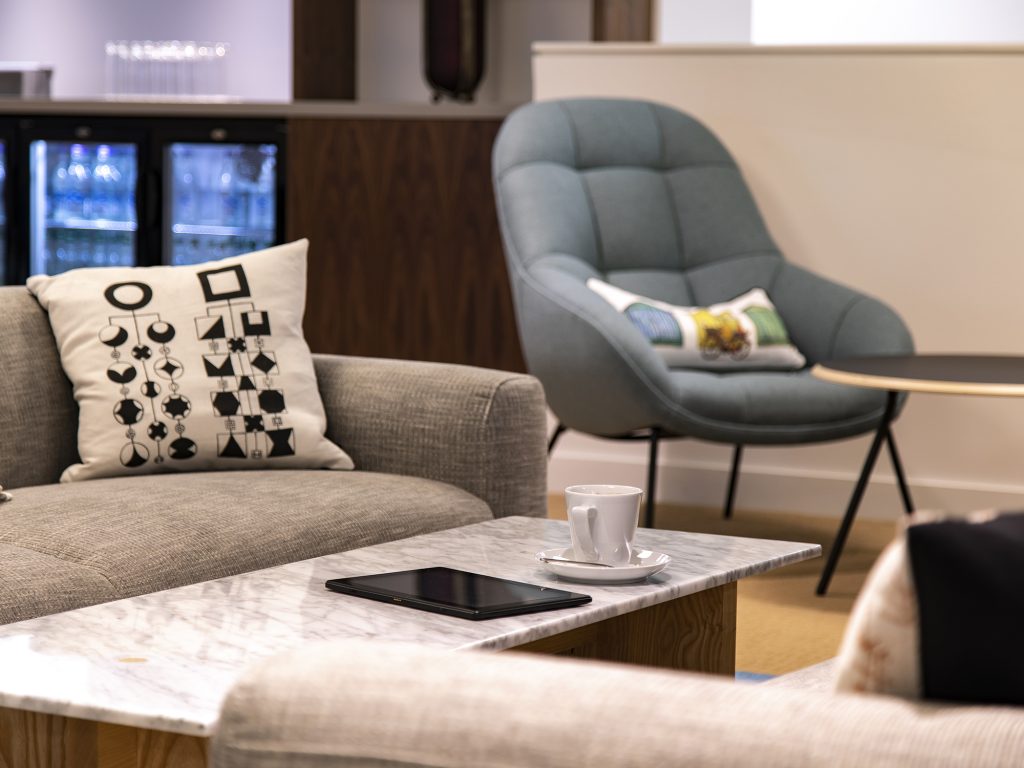 A highly trained front of house team will offer a concierge service, coordinating everything needed by members, from access to online connectivity to organising elements of their stay in Glasgow, such as restaurant, hotel, gym and car bookings.
GRAFT will operate on a membership basis, where users will pay a membership fee plus an additional monthly fee depending on how often they plan to use the space. Their membership card will allow access to any GRAFT space and will come with a fleet of benefits including free premium coffee, glass-bottled water and snacks; access to members-only events and high-speed internet access.
Louis Goodman said: "Shared workspaces have rapidly taken centre stage as people's ways of working have evolved – businesspeople are no longer tied to office desks and many are mobile; working across different cities. They need bespoke touchdown space where they can base themselves as and when required; with high-level City Centre meeting space where they can bring clients.
"Our first GRAFT, in West George Street, is of exceptional quality and members will have access to space they can use on their own terms without the commitment of a full-time office, although longer-term letting is also available. We will also offer bespoke design solutions for individuals and companies of between four and 50 people with longer term requirements, providing secure office suites."
Jim McCain said: "The GRAFT brand will represent unparalleled quality and subsequent spaces, whilst retaining complete quality throughout, will represent the needs of members in their area. However the overarching benefit of membership is that all members will be able to use every GRAFT as and when we open our new outlets.
"GRAFT's high speed broadband connection will offer unrivalled levels of connectivity – with 'super-fast' usually defined as 30Mbps, ours will offer upload and download speeds of 200/200Mbps, which can be increased to 1000/1000Mbps, meaning that regardless of the nature of your work, you will never be left with a slow, inadequate connection."
Membership of GRAFT costs £150 per annum.
For media information, please contact Lisa Mennie, lisa@skylarkpublicrelations.com, 07825 225 414